Portland is home to a small but thriving Black community. Here are some of the organizations, arts, history, media, sports and clubs, restaurants and nightlife that serve this vibrant group.
KNOW BEFORE YOU GO
Multnomah County (where Portland is located) is in the "lower risk" category. At this risk level, the following businesses are allowed to operate, with conditions and limits:

– restaurants for delivery and take-out, as well as indoor and outdoor dining (limited capacity);
– salons, massage parlors and non-medical spas;
– retail stores, farmers' markets, groceries and pharmacies (limited to 75% capacity);
– indoor and outdoor malls and businesses within malls (limited to 50% capacity);
– outdoor fitness, recreation and entertainment establishments such as zoos, pools, gardens, parks, etc. (limited to 50% capacity); and
– indoor fitness, recreation and entertainment establishments such as theaters, arenas, concert halls, museums, etc. (limited to 50% capacity)
– indoor social get-togethers are limited to no more than 10 people, total, from no more than 4 households. Outdoor social get-togethers are limited to 12 people.

Note: Individual businesses, restaurants, stores and attractions are determining their own operating strategies during the pandemic; please check with specific businesses before visiting.
The Soul District: The Heart of the Black Community
The historic heart of Portland's Black community is the "Soul District" of inner North and Northeast Portland, deemed the "Soul of Portland" in the 1990s as much because of its courage to sustain as for its cultural vibrancy. In this creative center, Portland's black residents have fostered business development, artistic expression, multicultural preservation and community advocacy.
Heading Out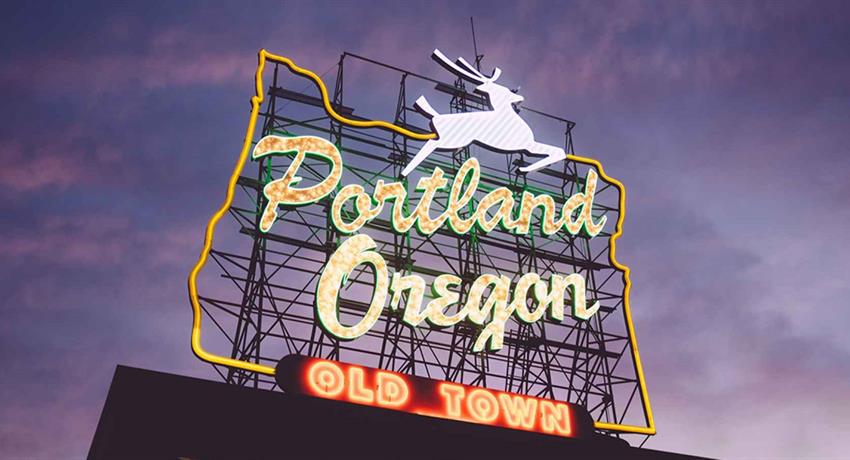 Take a stroll through Portland, guided by tales of freed Black slaves, on a Portland Pioneers of Color Walking Tour, and attend a lecture by Oregon Black Pioneers, a nonprofit group that gives interactive presentations on the state's rich Black heritage at schools, libraries and historical sites throughout Oregon. Visitors and locals alike can also check out the Black Resource Collection at the North Portland Library to learn about some of the Black residents who have made a lasting impact on the city. For those who would like to purchase books or gifts to take home, Third Eye Books Accessories & Gifts is a Black-owned-and-operated shop that offers African-centered items for everyone to enjoy.
Take a tour of our "Albina Murals," a collection of murals and public art in North and Northeast Portland created by local painters and sculptors, then view multicultural art exhibits, dance and performance at the Interstate Firehouse Cultural Center.
Visit the Alberta Arts District to explore local music, food and art. Alberta Street is home to a popular gallery walk and street fair called Last Thursday, which is held the last Thursday of every month (and is particularly popular during the summer months).
Update your do and visit Pearl Hall at Dean's Beauty Salon. Check out Champions in the heart of the historic Black neighborhood, or visit Daunte Paschal, Sr. Barber Shop at 510 Northwest 10th AvenuePortland, OR 97209